(This short commemorative piece was first emailed on June 30 2022 to fans who had registered an interest in finding out more about our Tricorder.)
Like all Star Trek fans we were greatly saddened to hear that Greg Jein had passed away.
Despite being a legendary model-maker with near-mythical experience working on Star Trek props and collaborating with some of the greatest film directors, Greg was a quiet and unassuming person who was modest in every respect. We first had the honour of working with him when we met in Burbank to scan his famous Original Series Phaser hero prop, so that we could make our own accurate replica. Greg arrived with a smile, casually producing the priceless prop from the trunk of his VW sedan, stored in a cardboard box, wrapped in kitchen paper. He was kind, helpful, and generous with his time – he instantly made a big impression on us, and we grew to become friends.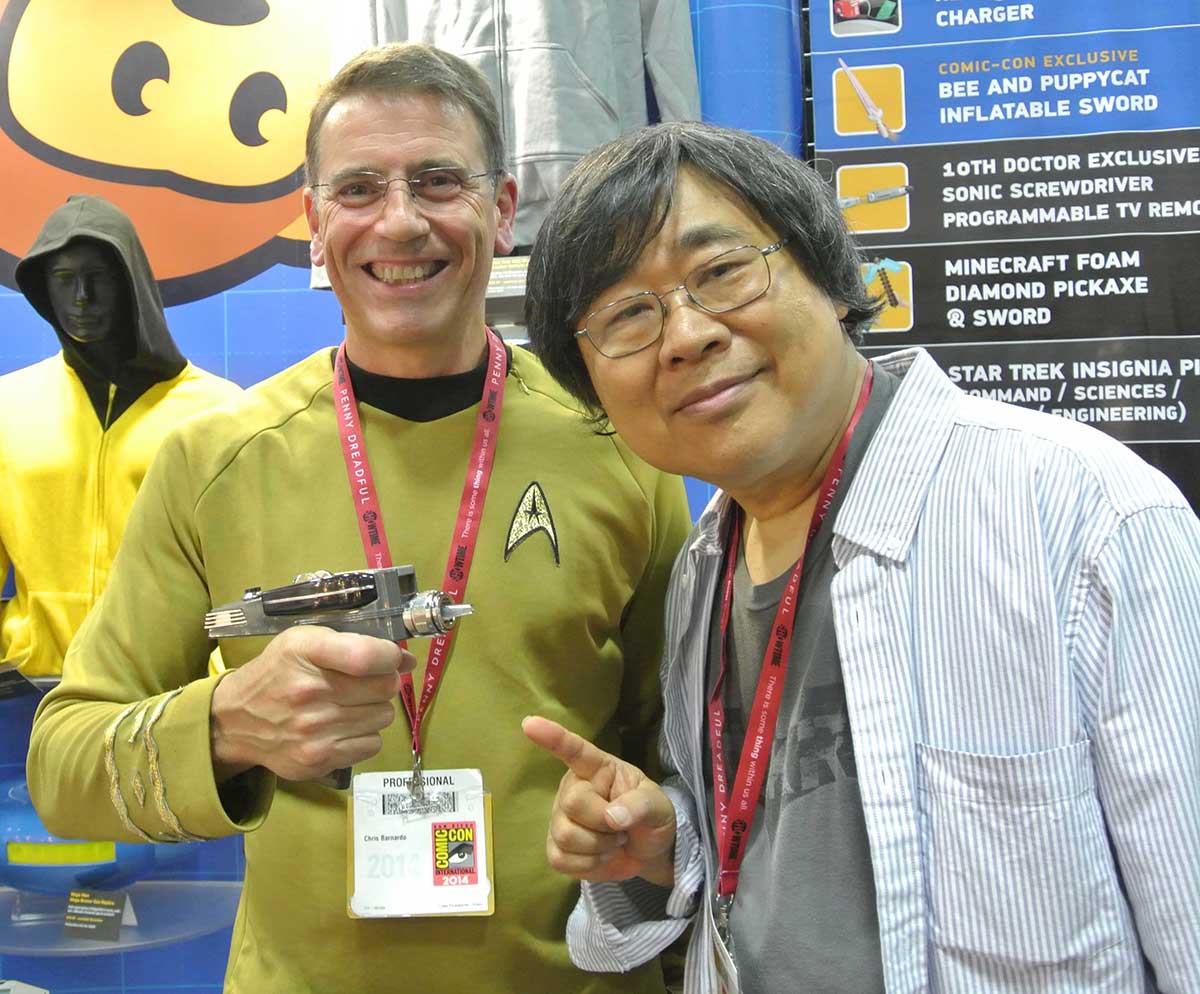 We kept in touch with Christmas cards and met again over the following few years, first to scan his Communicator and then again most recently in November 2019 to laser scan his Tricorder prop. At the time, we had no idea how long the development of this complex product would take or that now, as we get close to going into production, Greg would never get to see the result of the invaluable help he gave us.
It's not often that you get to meet one of your heroes and spend so much quality time with them in a shared passion. Greg Jein was one of a kind and will be deeply missed.
Chris
Fans who register with us will be the first to read our news and the progress of this exciting Tricorder development and, later, where and when to purchase it. You can catch up with the story so far here on this blog, but if you haven't already done so, why not register your interest in the Tricorder – you'll then receive a personalised registration certificate and early access to these updates (before we publish them on our website).