The Wand Company's classic, Eleventh Doctor's Sonic Screwdriver universal remote control is a beautifully designed and highly detailed working replica of the Eleventh Doctor's iconic gadget. It has been carefully fabricated from a mix of copper plated die-cast metal, engineering plastics and soft-touch, leather-effect, thermoplastic rubber to give a truly realistic product.
Its seamless construction mimics that of Matt Smith's own hero prop and the die-cast metal components make sure that it feels weighty in the hand. Complete with its covered stand, FX Mode with 11 different sonic buzzes, beeps and scanning sounds from the universe of Doctor Who, and its automatic Morse code broadcast every hour, the Wand Company's Eleventh Doctor's Sonic Screwdriver redefines the fit, feel and functionality of prop replicas.
The Eleventh Doctor's Sonic Screwdriver is an advanced gesture-based remote control that is compatible with almost all home entertainment equipment worldwide, such as iPod docks, TVs and Blu-ray players.
Hand-polished metal parts: nickel and brass-plated die-cast details
Bright illuminated tip: lights up in use and pulses when in standby
Personal Lock Code: can be locked to prevent unauthorised use
Guided Setup: Speech Teach, tells you how to use it with spoken prompts
FX Mode: Authentic special FX sounds from the Whoniverse at the press of a button
Advanced gesture recognition: 13 gestures in three memory banks means that 39 remote control codes can be stored
Morse coded phrases: automatic broadcast of 11 of the Eleventh Doctor's special catchphrases
Stand and blueprint manual: High-quality presentation display case with crystal clear cover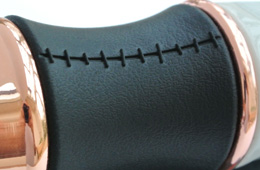 From the minute you lift the Sonic Screwdriver out and turn it over in your hands you'll see that it's finished with the most exciting details guaranteed to make any Whovian's heart race, from the moulded stitching detail on the leatherette grip to the mix of its copper plated metal and UV lacquer glazed handle, it's beautiful.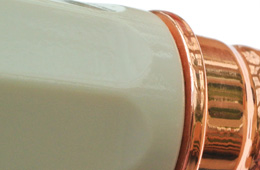 Hand polished, copper plated die castings, an authentic mixture of rubber, precision moulded engineering plastic and stove enamelled zinc are all brought together to create an exceptionally well-finished Series 7+ replica that not only looks great, but really feels like it means business.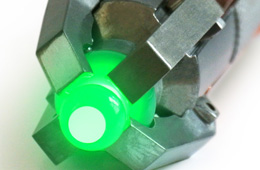 Eleven Whoniverse sounds, eleven special Morse coded messages from The Doctor himself, broadcast on the hour every hour and its own display case – whether you have just discovered Doctor Who or have been hooked since you were a kid, this Sonic Screwdriver is something that you just have to own.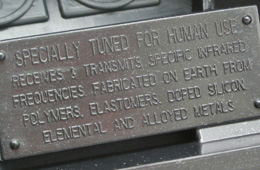 Have you ever dreamed of owning a real working Sonic Screwdriver? Delve into the manual spread out in front of you, as if by the Eleventh Doctor himself. Study the blueprint to find out the sonic's vital statistics including its length in light years and its real world temporal dilation factor, and you will realise that at last your dream has come true.
The Wand Company's unique
gesture-based remote control

technology brings the fantasy to life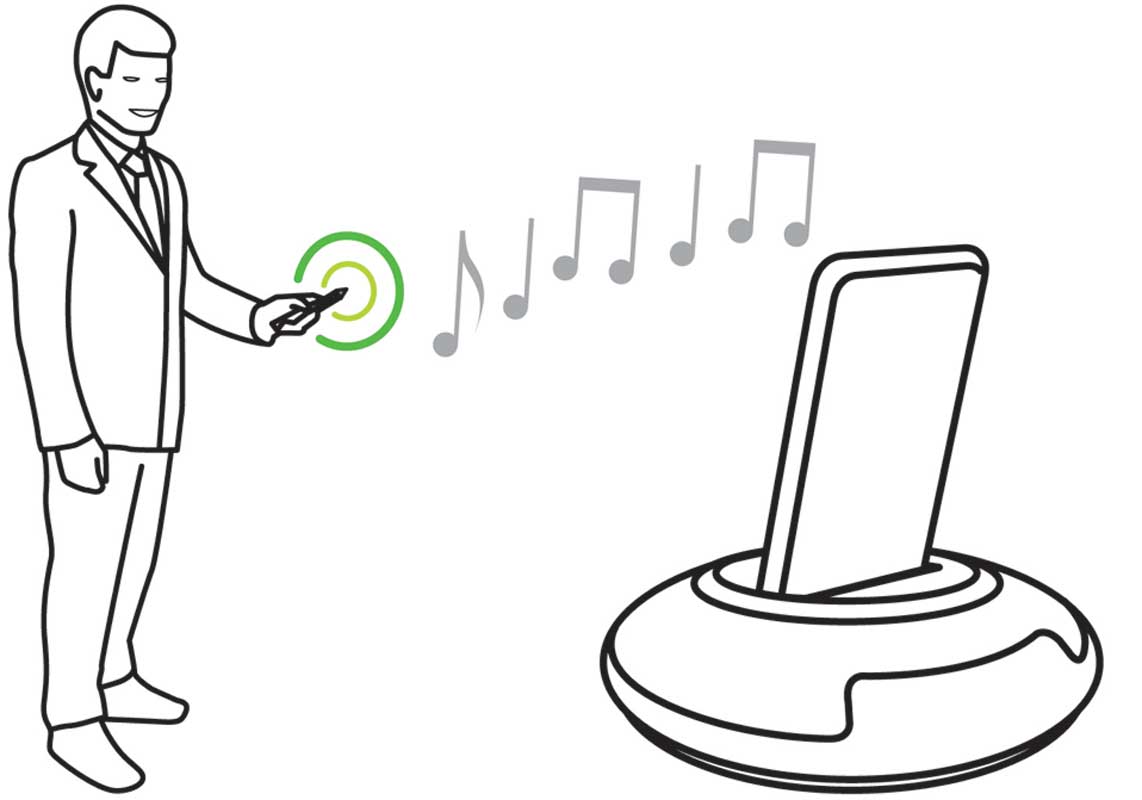 This Series 7+ Eleventh Doctor's Sonic Screwdriver Universal Remote Control is not a toy: it is an advanced, gesture based universal remote control, designed to control almost all home entertainment equipment worldwide such as TVs, DVD players, Blu-ray players and iPod docks, using infrared codes learned from conventional remote controls by the means of gestures rather than by pressing buttons. A total of 13 different gestures and three separate memory banks enable this Sonic Screwdriver to learn up to 39 remote control functions. At the press of a button, the Sonic Screwdriver's tip illuminates and the Sonic Screwdriver produces one of eleven different sonic beeps, buzzes and scanning sounds from the universe of Doctor Who.
In FX Mode, if the Sonic Screwdriver is left motionless, it flashes its tip every two seconds. After one minute it runs a system diagnostic and broadcasts a Morse coded message to say that it is alright. After that, as long as it remains motionless, every 1963 flashes (that's just about every hour or so) the Sonic Screwdriver wakes up and broadcasts one of eleven different catchphrases of the Eleventh Doctor in Morse code.
The Sonic is powered by AAA batteries which deliver months of fun between changes.
Programming the Eleventh Doctor's Sonic Screwdriver by learning the codes from a standard remote control is easy

To program the Eleventh Doctor's Sonic Screwdriver, enter Programming Mode and perform the desired gesture; the Sonic Screwdriver will say which gesture has been done, then the emitter will glow steady green to signify that it is waiting to receive the IR code (that's button press) from a normal remote control. Hold a normal remote control about 1" (2.5cm) from the tip of the Sonic Screwdriver while it is glowing green, and briefly press and release the original remote control button for the function you want to program on to that gesture. It's that easy!
The Eleventh Doctor's Sonic Screwdriver is packed with features that enrich the owning experience, making it perfect for Whovians of all ages
In FX Mode the Eleventh Doctor's Sonic screwdriver is always ready for action. It's tip flashes while it is motionless, but push it forwards (push gesture) and it automatically makes the classic sonic buzz and the tip lights, just as if The Doctor was using it. Use any of the motion gestures or a double button press to access another twelve buzzes, beeps, scanning sounds and Formasi words from the universe of Doctor Who, or leave the Sonic Screwdriver on its covered display stand to send out one of 11 Morse coded phrases from the Eleventh Doctor.
The Eleventh Doctor's Sonic Screwdriver has an electronic locking facility and can be locked to prevent unauthorised use. Pressing the button rapidly four times activates the Locking mode and allows a three digit code to be entered. After the code has been entered the Sonic Screwdriver will lock and the code will need to be entered each time it is used. Whilst the Sonic Screwdriver is unlocked, the code can be erased and the Lock Code function disabled.
Frequently-asked questions
Even though we don't make the Eleventh Doctor's Sonic Screwdriver any more, you might still be able to buy one from some retailers, or you might already have one and want to find some answers to a question you have about it. Of course you can always get in contact with us, but as we're a small team and busy developing the next products, why not look down this list of frequently-asked questions to find answers that will help first.
For further information on the features and operation of the Eleventh Doctor's Sonic Screwdriver please see our online version of the full user manual, or you can download a printer friendly PDF version of the manual.