create atmosphere on any planet
Star Trek Rock Moodlight
Glowing rock sample, remote controlled by First Season Type 1 Phaser replica
This Original Series Star Trek Rock Mood Light faithfully reproduces helmsman Sulu's thrilling Alfa 177 planetary experience, where he used his phaser to heat a rock and thus save him and his away team from perishing in the freezing conditions.
Beautifully sculpted and hand-painted for realism, the Rock is the perfect decorative piece, allowing you to indulge your Trek devotion in any setting. As the lights dim, the glowing Rock comes into its own.
To Survive fire the Type 1 Phaser remote control at the rock with a continuous burst and it glows increasingly brighter, throbbing redder and redder as it appears to heat up. Cease firing and the rock slowly dims as it appears to cool.
Surviving just about OK but looking for a little something extra? Then switch to Atmosphere and discover the Rock's more ambient, multicolour effects. Coax the Rock to display one of its galaxy of beautiful colours, very imperceptibly gliding from colour to colour with subtlety indicating a higher intelligence, or engage the slow-dimming bedtime routine.
Highly detailed & realistic: Carefully textured, hand-painted rock for ultimate realism
Accurate Type-1 Phaser: Highly accurate Type-1 phaser replica based on the Original Series first season design
Immersive play features: Firing phaser makes rock glow as if heating up. Stop firing and rock fades, appearing to cool
Atmospheric features: Use the Type-1 Phaser remote to access the Rock's range of beautiful colour and light effects
Ultra slow colour fade: 10 minute fade through colour spectrum with imperceptible changes between colours
Very slow dim to off: 10 minute fade to off, perfect for bedtime
Manual colour cycle: Scan through the spectrum to select the colour of your choice
Real survival blanket: Shelter from the cold even on Earth with this real, single-use gold mylar 'space' blanket (no substitute for being properly attired or ensuring your transporter is fully operational)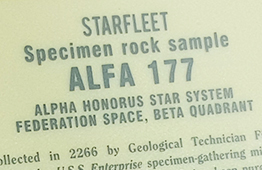 Created by people who believe, for people who believe, that richness and detail are important qualities. Carefully researched, no stone is ever left unturned – nothing could be truer in this product, where even the base tells a story.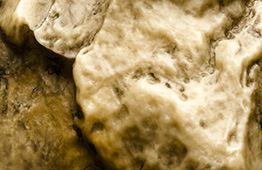 Thick-walled, high-quality roto-cast resin takes every nuance of the highly detailed rock-sculpted surface, which has been hand painted to enhance the relief and create a natural rock-like appearance.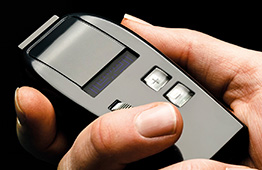 For the first time, you can now own an accurate replica of the Original Series' First Season Type-1 Phaser and take full [remote] control of the Rock's awesome power to bring Atmosphere to any quarters on any planet.
Wrap yourself in a space blanket, press the Type-1's fire button and watch the Rock pulse brighter and brighter red while the Phaser hums in your hand – if that can't transport you to a place of higher enjoyment, nothing ever will.
Where you can buy a Star Trek Rock Mood Light
The Star Trek Rock Mood Light was announced on ThinkGeek's booth #3349 at San Diego Comic-Con International 2018, and is now available online from ThinkGeek, Star Trek Online and other selected retailers around the world.
In the United States: GameStop and Amazon.com
In Europe: Forbidden Planet, Zavvi, Amazon and GetDigital
In Australia: Yellow Octopus