Nuka-Cola Delivery Truck
1:18 scale die-cast replica of the iconic Fallout commercial delivery truck
The Nuka-Cola Delivery Truck's huge load bay and all-metal chassis has been perfectly designed to transport a precious, but weighty, cargo of Nuka-Cola bottles to retail destinations all over the US. Some say the drink is too sugary, but no one can deny that the luxurious candy red metallic paintwork of this beautiful model is a thirst quencher that'll take pride of place at the center of every collection.
Marvel at the scale of the colossal transaxle, a necessary design feature needed to support enormous loads and handle the power delivered by the diesel-fusion engine nestled under the cab to the four rear wheels clad in aviation-grade rubber. The innovative tilt cab allows easy access to the engine for servicing and repairs; although little or no repairs are ever likely to be needed in the field, as the Nuka-Cola truck packs one of Chryslus's most reliable V8 motors – the engine of choice for the workhorse proven in the famous Chryslus utility Pick-R-Up.
Seeing a Nuka-Cola Delivery Truck on a sunny street corner in your neighborhood is guaranteed to lift your spirits as you drive by. And, if you happen to catch a glimpse of the delivery agent lugging a case of Nuka-Cola bottles into a store or restocking a vending machine, toot your horn and give them a cheery wave to let them know that you appreciate the hard work they do to bring you your favorite soda.
1:18 scale: Matching the scale of the Fusion Flea and the Pick-R-Up
Enormous size: At a massive 15″ (38 cm) long, this truck will be the jewel in the crown of your prewar collection
Metallic Paint: The lustrous deeply glossy, cherry red metallic paint with Nuka-Cola graphics
Chromium plated: Light cowls and front fender, door handles, and door mirrors, with a realistic mixture of matt and reflective chrome finishes
Unique license plate: Each truck comes with its own unique license number shown on a special license plate sticker which is applied by the owner to the license plate holder
Opening doors: Interior cab light illuminates and the inner detail of the cockpit is revealed; the tailgate lowers and rear doors open to reveal cavernous load bay
Tilting cab: Engine lights up with nuclear glow when the cab is tilted forward to reveal V8 engine
Removable nuclear core: Glow-in-the-dark removable engine core – glows green when 'charged' by bright light
Limited Release: Manufacturing limited to 3,000 pieces worldwide

Find one of the Golden Tickets hidden randomly with ten Nuka-Cola Delivery Trucks to win your very own hand-painted post-war, rusty Fusion Flea.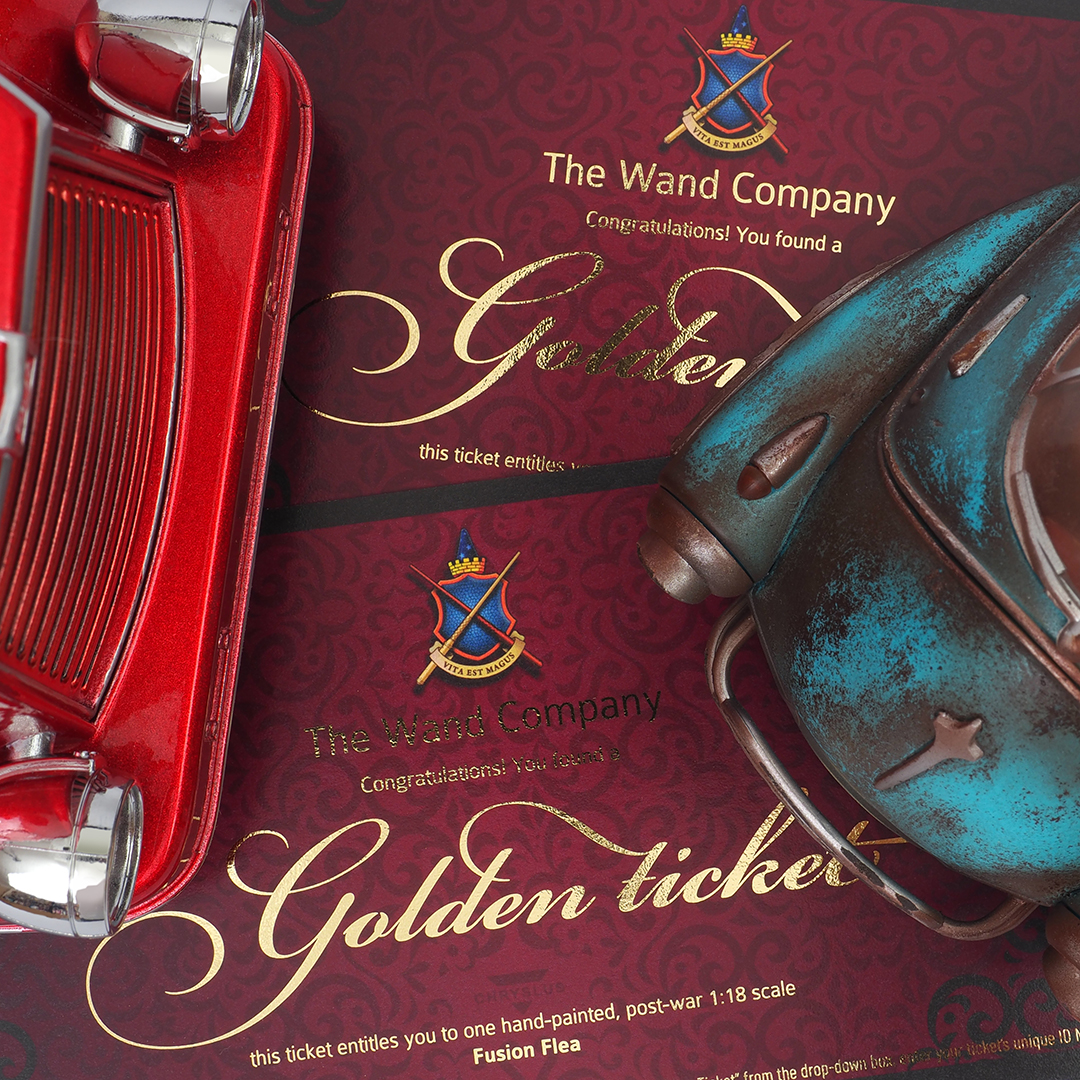 Not content with making the most gorgeous brand new die-cast 1:18 scale Nuka-Cola Delivery Truck, The Wand Company are giving away…
Ten dilapidated old post-war Fusion Fleas
hand-painted by Andy Hibbs, to ten lucky Nuka-Cola Delivery Truck owners who find a Golden Ticket in their Nuka-Cola Delivery Truck pack.
The ten 1:18 scale die-cast Fusion Fleas have been hand-painted to match the war-torn micro-vehicles as seen in the Fallout games, left strewn about the Wasteland landscape. These hand-painted specials are sure to be the perfect complement to any collection and will nicely offset the glossy perfection of the Nuka-Cola Delivery Truck. Covered in rust and with cracked canopies, these replicas would not look out of place abandoned by the side of a cracked road, 200 years from now, but nevertheless, they will look just swell in your present-day display.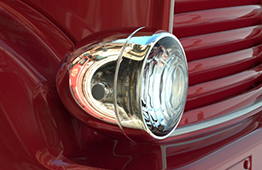 Each detail of the Delivery Truck design has been carefully replicated. Extra areas of detail never before revealed show the workings of the nuclear fusion engine and the steering and suspension geometry.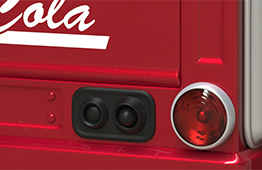 With real heft and built to last, the Delivery Truck is a high-quality die-cast replica. Chrome plating, rubber tyres, and water-clear resin parts come together to create a beautiful piece fit to grace any growing collection.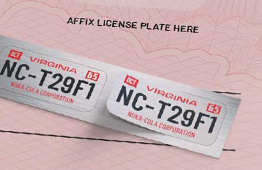 Each Delivery Truck comes with its own unique license plate and a registration document, so you can instantly personalise your Delivery Truck. A special vehicle registration webpage just for you to get your pink slip here.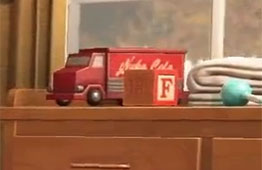 Nestling on the shelf of many homes, the toy Nuka-Cola Delivery Truck is always a prized possession which long after the War continues to be a refreshing symbol of hope in an otherwise desolate land.
When you're thirsty for something cool, drink in some of this gorgeousness
Whether on a delivery shifting tons of the Nation's favorite beverage or standing proudly at the center of a display, the Nuka-Cola Delivery Truck refreshes the parts other die-cast replicas can only dream about. The life of a delivery agent is hard work and at times it could be boring, but not at the wheel of this beast, delivering joy to millions of parched citizens. In other times the sugar overdose might be viewed as reckless, but here in the heart of prewar America, the added energy a Nuka-Cola soda delivers is welcome indeed! At any time of day, just the mere sight of this iconic vehicle will make your mouth water. The Delivery Truck's advanced Chryslus nuclear-powered V8 diesel-fusion engine, not only gives the the truck the power it needs to do job at hand but is sure to give its all, day after day after day, 24/7, come rain or shine, 365 days of the year, never giving up – never leaving you high and dry.
Nuka-Cola Delivery Truck
Mouthwateringly gorgeous
play – display – believe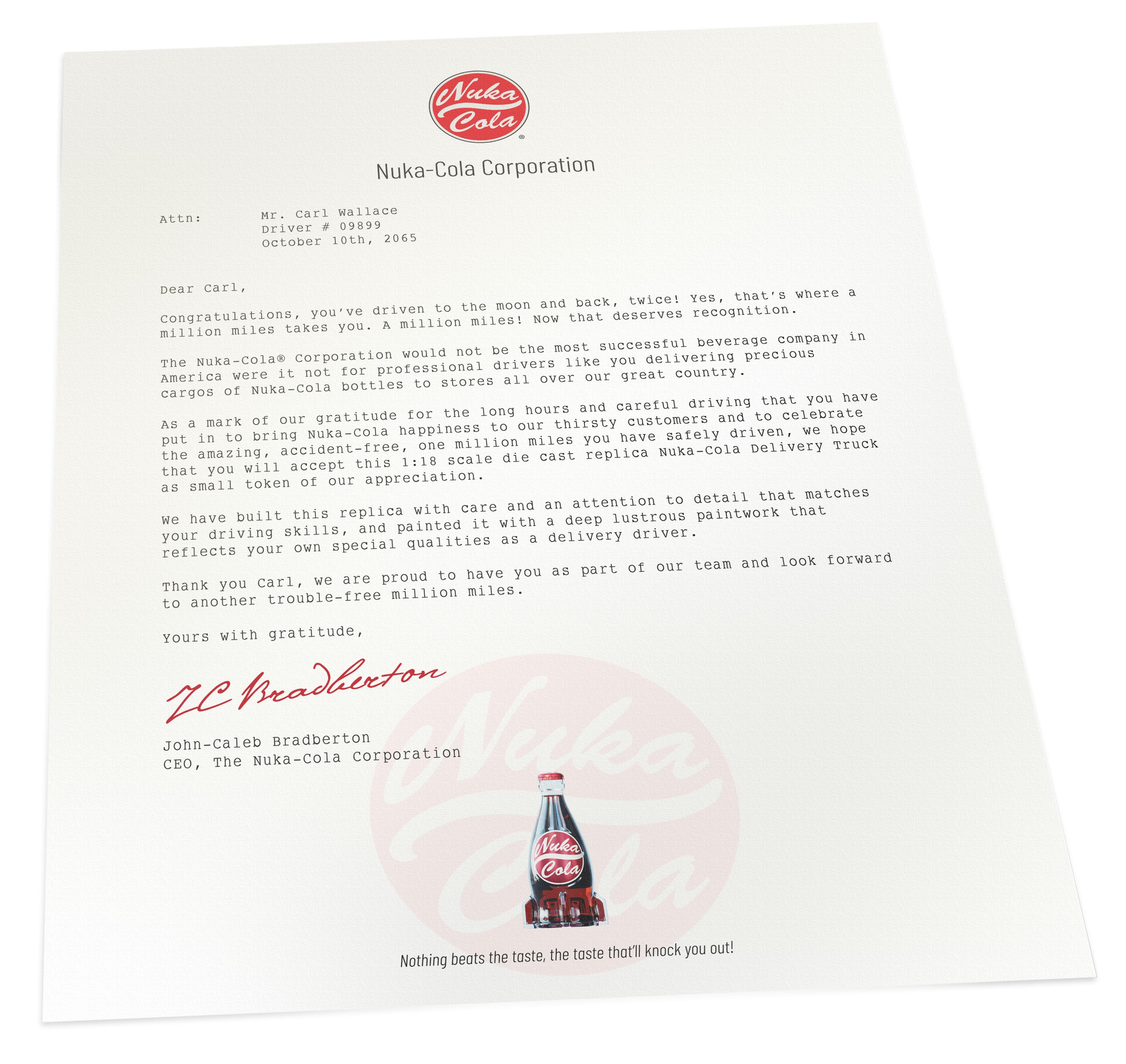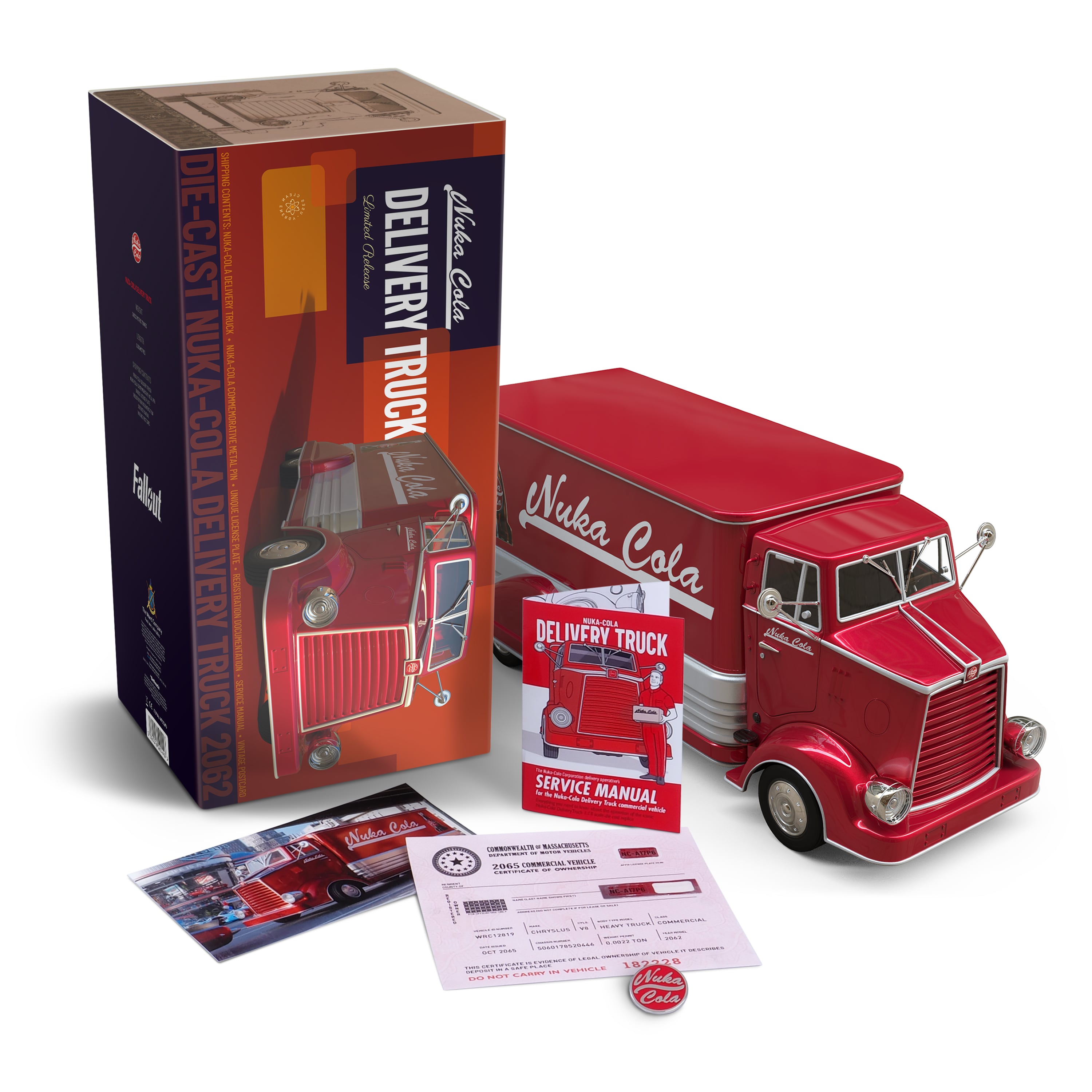 Limited Release Edition: 3,000 pieces worldwide
Availabliity: Preorder May 2019, shipping Q4 2019
Packaging: Single-colour naked box with specially designed full-colour Nuka-Cola jacket wrap
Livery: Cherry red metallic body with iconic Nuka-Cola livery
Box contents: Nuka-Cola Delivery Truck, Nuka-Cola pin, unique license plate, license document, Nuka-Cola Corporation official Million-Mile letter, manual
Original retailer: Bethesda Gear Store
Product history: The Nuka-Cola Delivery Truck was designed to replicate the version of the Truck most seen in Fallout 3 and as a toy in Fallout 4 and Fallout 76 as presented to drivers who had driven more than one million miles for the Nuka-Cola Corporation

Where you can buy a Nuka-Cola Delivery Truck
The Nuka-Cola Delivery Truck is only available to purchase online from Bethesda Gear Store in the US and Europe. Note that this is an exclusive offer from the Bethesda Gear Store.
In the United States: the Bethesda Store.
In Europe: A limited quantity is available Bethesda Store Europe.