the world's first real magic wand
Kymera Wand universal remote control
The Wand Company's Kymera Wand universal remote control is not a toy: it is a beautifully designed and highly detailed real working magic wand. It has been carefully fabricated from high quality precision engineered materials and the perfect blend of advanced technology and authentic wizardry results in a truly realistic product.
Its seamless construction and multiple, hand-applied paint finishes mimic a traditionally carved wooden wand. The rich silken lining of the black faux dragonhide box makes the Kymera into a beautiful gift suitable for any fan of Harry Potter, or any other magical fantasy for that matter, and is guaranteed to get your heart racing even before you have picked it up and enjoyed the first thrilling time you wave it to perform your first spell, and control stuff in your home just like a real witch or wizard.
The Kymera Wand is an advanced gesture-based universal remote control that is compatible with almost all home entertainment equipment worldwide, such as iPod docks, TVs and Blu-ray players. With its flick, swish and tap gestures, once you have taught your wand some remote control functions, all you have to do to work your magic, is pick the wand up to turn it on and start using it to control your stuff – magic!
Beautifully made: Seamless construction and slender proportions disguise the high tech wizardry that powers the magical heart of the Kymera. Even the battery door is neatly hidden under the machined metal, chromium-plated end cap.
Beautifully presented: Nestling on a luscious silken bed in a faux dragonhide box, the Kymera Wand is presented in a manner befitting of its awesome power.
Tactile feedback: Magically discreet pulses in the hand tell you what the wand is doing and guide you through its functions.
Hand finished: The Kymera Wand is sprayed and polished a number of times to create the dark, polished-wood appearance before finally being lacquered with a protective clear coat to seal in the finish.
Advanced gesture recognition: 13 gestures allow 13 remote control codes from almost any home entertainment equipment to be stored on the wand and replayed with a deft flick or swish of the wand, allowing you to control your stuff as if by magic.
Illustrated manual: Large, hand-drawn manual continues the magical theme and clearly explains the Wand's operation, guiding even the most inexperienced wand bearer through the steps needed to master the Kymera's magical ways.

The Wand Company's unique
gesture-based remote control

technology brings the fantasy to life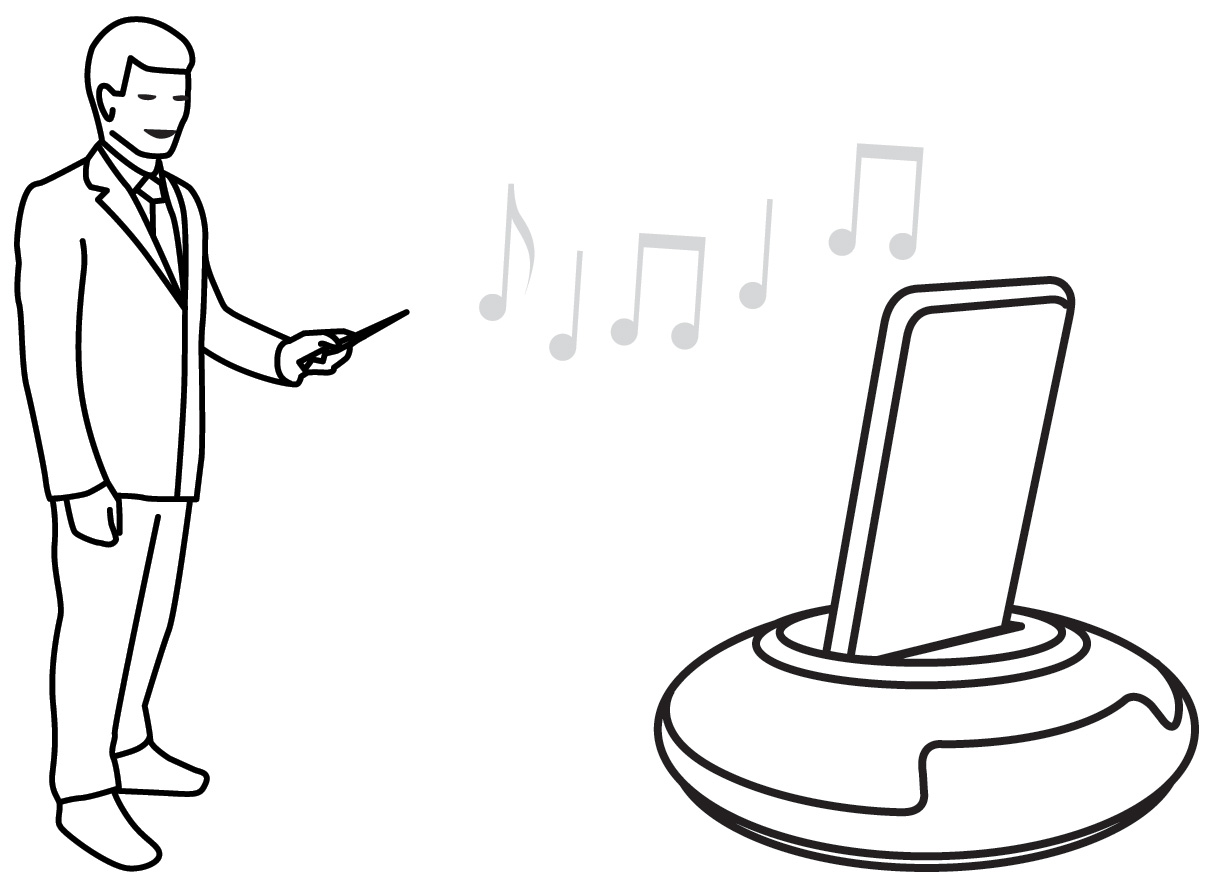 Kymera Wand is a Universal Remote Control is not a toy: it is an advanced, gesture based universal remote control, designed to control almost all home entertainment equipment worldwide such as TVs, DVD players, Blu-ray players and iPod docks, using infrared codes learned from conventional remote controls by the means of gestures rather than by pressing buttons. 13 different gestures enable the Kymera to learn up to 13 remote control functions from any infrared remote control. gently pulsing in your hand with discreet vibrations it tells you what you are doing. Whether you want to turn up the volume by rolling the wand as if you are magically turning a volume knob, to pull back the wand to open a DVD or Blu-ray drawer, or doing a big exuberant swish to turn your TV on or off, the power is yours.
The authentic flicking and swishing action allows the Kymera Wand to be used exactly in the same way a student of the magical arts in any of the now famous magical school is taught to.
The Kymera Wand is powered by AAA batteries which deliver six or more months of magic between changes.

Programming the Kymera Wand by learning the codes from a standard remote control is easy

To program the Kymera Wand, enter Programming Mode and perform the desired gesture; the Wand will tell you which gesture it thinks you have done by pulsing in your hand the number of times for that gesture, i.e. one pulse for Rotate, or three pulses for Flick Up for example, then the wand will start rapid pulsing to signify that it is waiting to receive the IR code (button press) from a normal remote control. Hold a normal remote control about 1" (2.5cm) from the tip of the wand while it is rapidly pulsing, and briefly press and release the normal remote control button for the function you want to program on to that gesture. It's that easy!
The press
Gadget Republic
This is the perfect present for Harry Potter nuts who already have all the books, films, posters, figurines and even the Hogwarts scarf. (No, I'm not talking about me. Honestly).
The Times
The satisfaction of switching Celebrity Big Brother off with a dismissive wrist-shake is incredible… Children will love it.
Daily Mail
It's the perfect gift for budding wizards – if they can prise it out of their parents' hands, that is.
The Independent
Abracadabra! Turn this episode of EastEnders into a rerun of Buffy the Vampire Slayer. Simply wave the Kymera wand and watch in awe as the television changes channel as if by magic.
The Sun
A wizard wheeze
Thrillist
People have long tried to make remote controls cooler, from putting them on your watch to outfitting them with touch screens, but all those people just lost, because guess what: there's a remote that's a magic goddamn wand. Order it immediately: the Kymera.
Wired
A wonderfully whimsical device
Tech Digest
This is quite possibly the coolest remote control ever.
Our customers
"Great present for teenagers"
"An amazing item bought as a gift for daughter who is Harry Potter mad. She loves it."
"Possibly one of the greatest things I've seen in my life, really easy, incredibly responsive. The "big swish" takes some getting used to, nothing else bothers me. Would recommend to anyone, great piece of tech."
"I got this for a friend of mine and she said it was the best gift she has ever got."
"Bought this as a birthday present for my eleven year old son. In his words " It's the best birthday present ever", and I agree with him."
"Works like a charm (pun intended) ! Recommended for all Harry Potter aficionados."
"Bought this for my husband but I have had more fun out of it! Found it hard to program the functions but once you get the knack it's super easy and is fascinating for little ones to see in action!"
"Perfect gift for the hard to gift lot. Something quite magical about this, and who doesn't love magic? Highly recommended."
"Bought this as a stocking filler for my husband after he saw it on Dragons Den and thought it was fabulous. It's certainly kept him quiet and means I can have possession of the main tv remote control! I was really impressed with the quality and the fabulous packaging. A must have for all kids over official child age who love to change channel rather than watch adverts!"
The Kymera Wand is a dream come true for people of all ages who would like to add a little bit of magic to their lives
Who hasn't wanted at some point in their lives to be able to wave a magic wand and with a magical flick or swish, control the things around their home? Now with the Kymera, the world's first real magic wand, you can do just that.
The gestures are easy to master, very repeatable and cleverly matched to a range of actions, designed to really make you feel as if you are performing real magic. Deftly pull the wand back to open your DVD drawer, push it forwards with a smart snap to close it; rotate the wand gently between thumb and forefinger to adjust the volume or flick its delicate tip an inch to the right to skip to the next track – owning is believing.
The Kymera Wand makes the perfect gift. Easing the lid off the Kymera's dark faux dragonhide covered box reveals the rich Eastern pattern of the silken lining.
The word "Kymera" comes from the name given to a fabulous fire-breathing mythical beast called the Chimaera. With its lion's head and serpent's tail, the Chimaera was a formidable mixture of different creatures. Thus the Kymera Wand gets its name from its curiously satisfying blend of ancient aesthetic values and modern technology that makes it what it is, because hidden well beneath the seamless cloak of the lovingly-designed Victorian form, beats a electromechanical heart of pure Sci-Fi wizardry. Owning is believing.
Frequently-asked questions
Look down this list of frequently-asked questions to find answers that will help you if you are thinking of buying a Kymera Wand and want to learn more about how it works.
For further information on the features and operation of the Kymera Wand please see our online version of the full user manual, or you can download a PDF version of the original manual here.