(This article was first emailed on August 23rd, 2021 to fans who had registered an interest in finding out more about our Tricorder.)
When Richard and I first started work on getting the licensing in place for our Original Series phaser in 2013, we had no idea that we would be working on the three iconic elements of the landing party set for nine years. The communicator came after the phaser, and the tricorder should have followed hard on its heels. However, initially, many things stood in the way of us developing a tricorder. A licensing clash with the $10M Qualcomm Tricorder XPRIZE, putting the tricorder's development off limits for us, was the primary holdup, but the bandwidth necessary to tackle such a complex project while running our growing business was also an early hindering factor. Over the years we have built a team of passionate and capable individuals, enabling us to take on more difficult challenges while running multiple projects at the same time. Our team is still very small, which has both benefits and drawbacks, but we feel thrilled that the combination of skills we now have in-house has enabled us to sail forth and create our Original Series tricorder, and finally finish the set we started nearly a decade ago.   
Although the whole Wand Company crew is necessary to get the tricorder manufactured and into the hands of the waiting fans, there is a core team involved with getting the product into production and they are Andrew, James, Thomas, Charlotte, Richard and me.
It's important to have an enthusiastic team that enjoys the challenge of working on such a critical project. I chatted to each of them to find out a little more about what makes them tick and what the tricorder project means to each of them.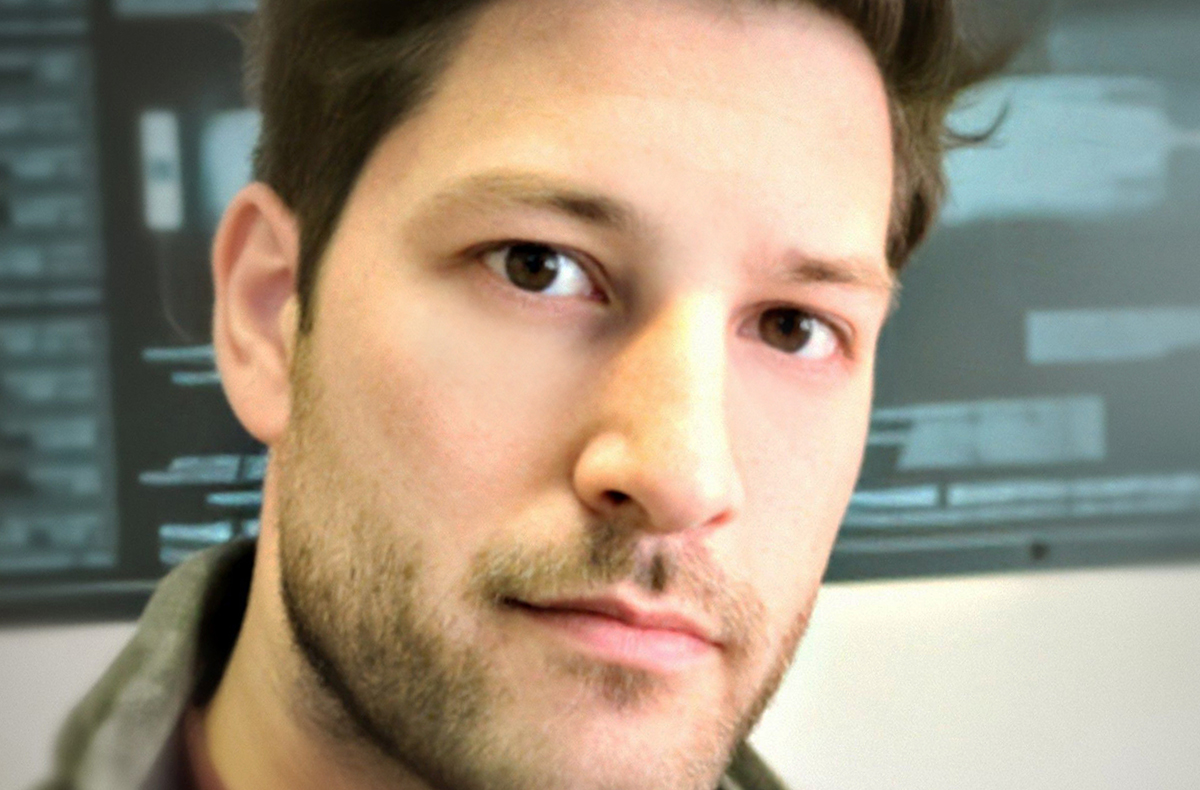 Andrew Stockdale
Mechanical design – 3D scanning – concept development
A recurring theme with engineers seems to be that from an early age they enjoyed breaking things to see how they worked. I asked Andrew if this was true of him and if he had always wanted to be an engineer. 
"From an early age I have been a breaker and maker of things; my dad has a background in electronics so friends and family would always give him things to fix. He used to show me how to repair these items and give me broken things which I would play with and eventually learn to fix myself. Having access to a soldering iron and solder was great for making wire models – I recall a robot I made from random parts held together with a network of flexible soldered wires. My passion has always been in design and technology, scratch building new things with any parts or materials I could find."
As you would expect, another interest engineers seem to share is sci-fi.  As it happens, science fiction has always fascinated Andrew.
"I was enthralled by the television and film prop models with their vision of future technologies and how they could be used for good and evil. For example, the power of a starship could be used to destroy an entire civilisation, or on the other hand save a planet from catastrophe. This interest in science fiction led to my models being built from all sorts of media, and often resulted in me gluing my fingers whilst building model Airfix kits up a ladder (above a staircase) in the attic, at what would probably be considered an unsafe age today."
When Andrew was a teenager he graduated from Airfix models to lifesize engineering when he converted a battered old Mini Countryman into an off roader. His racing career was cut short in a bumpy field when flames began licking up the windshield after a fire broke out in the engine compartment.
"I was test driving it before fitting any of the safety gear," Andrew told me. "It was all good fun though."
What did you work on before you joined The Wand Company, and has that helped you on this project?
"My design experience ranges from working on industrial cooling systems for a nuclear power station, personal gas detectors, pharmaceutical and medical device development, headphones, with numerous patents and intellectual property generated across this range. I find it's been a great help to my work on the tricoder to have had such a varied design and product development background. My experience has really come into its own on the tricorder development as the tricorder features a wide range of materials and manufacturing processes such as sheet metal forming, milled and turned CNC components, injection molded parts (in various polymers), textiles in addition to all the electro-mechanical parts that have to come together in a seamless way."
What has been the hardest part of the tricorder development for you? 
"Working with the constraints of the original tricorder 3D form whilst incorporating all the functionality we want to cram into it, while working to a feasible budget. It has been one of the most challenging projects I have worked on. For example, there are over 5,000 CAD models in the project folder! My favourite part of the project has been bringing the functionality of the data disc mechanism to life."
Who is your favourite Trek character, and if you could be any character who would it be?
"I've always liked Quark. He's a dealer who you might immediately think is a typical Ferengi just looking out for his own interests, but really he cares about those around him and although he would not admit it, he would put them before the Rules of Acquisition. But if I could be any character from Trek it would probably be Data (with a functional emotion chip). Then I could do everything a human can, but better with enormous potential."
Finally, why do you think the tricorder is so important to fans?
"As an invaluable piece of technology, and a vision of the future, it has been a key prop throughout Star Trek. It can be seen in various evolved forms throughout the Trek timeline, but none are as iconic and as visionary as the original. It also completes our Original Series away team set with the phaser and communicator."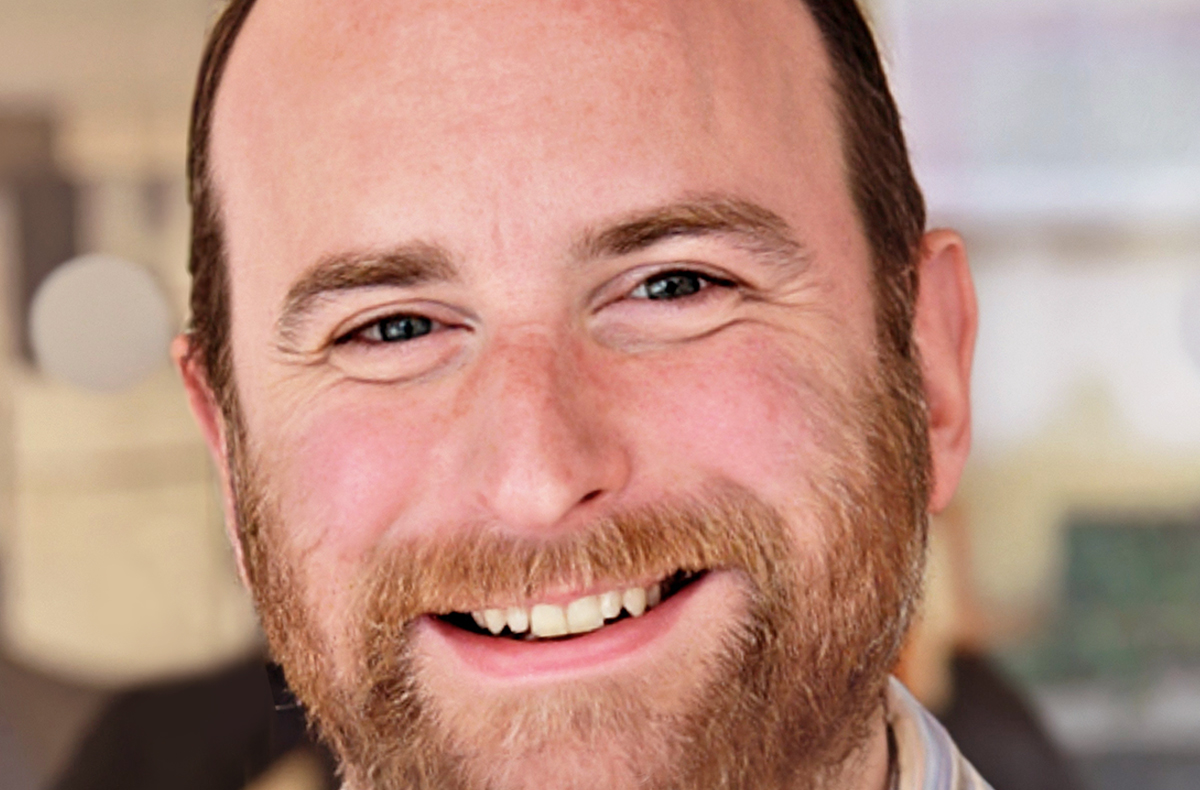 James Thomas
Electronics – software – sensor development
When you were young, did you always know that you wanted to be an engineer?
"I suppose like most budding engineers I used to take things (like TVs and video recorders) apart to see how they worked – not that I was always that good at putting them back together, though. In another life I would have been a full time musician. I have been playing music for most of my life, and currently I am in two bands and help organise regular improvised music nights. I love drawing and painting and, because I now work near where I live, I have been able to do much more of that recently."

I know you studied Electronic Engineering at university, what did you do after uni that has been useful to you in your work at The Wand Company?
"While I was at university, I did a placement at Cambridge Consultants (a Cambridge-based contract research and development company) in the first long vacation. For the next two summers I got to work on an air traffic control radio and a touch screen controller chip project. During my third year, I dropped out of uni to work at Cambridge Consultants full-time as a technician and application-specific integrated circuit (ASIC) layout designer."
"Over the next ten years I transitioned to a more engineering role, working on chip designs, including two chips for an implantable pacemaker; and PCB design on various optical measurement projects, including a microfluidic mini-lab, and an aerosol inhaler diagnostic system designed to help improve medical inhalers."
"I took a job to work at a start-up based in South London. It meant a long commute from Cambridge, but the work, which was to design the electronics for brain-wave-monitoring headphones to be worn while sleeping, was interesting and I was looking for a new challenge. This is where I started to learn more about design for manufacture; working closely with the factory to make sure the electronics design was buildable and, most importantly, testable."
You have a key role in bringing the tricorder to life. Can you tell us what you do and which parts of the project really stand out for you?
"I get to design all of the PCBs and write all of the firmware/software for both of the microcontrollers in the system, as well as any software needed on the PC side including tools for loading assets onto the system and profiling how well the system is running. The system itself is pretty complex. It consists of six PCBs in three compartments with over three hundred components, including two microcontrollers and nine sensors. Fitting it all inside has been a real challenge but it's definitely worth it. I have had to learn a lot of new things during the course of the project. Some of the most interesting things have been the computer graphics techniques. We have no graphics processor so I am having to use coding techniques from the 1990s to draw lines and shapes on the screen in a way that is fast and responsive."
"For me, the screen is a real standout. From the very start of the project we all knew that it had to look right and work hard for the whole replica and not just be a static display."
The Wand Company is a small team – what are the benefits and drawbacks of working in such a tight unit?
"Working in a small team has some real benefits. We are able to try things out and make decisions quickly. And if the decision was the wrong one, correcting it is also much faster and simpler than with larger teams. Everyone in the team gets along really well and is great to work with because we all really care about making the best product we can and supporting each other along the way. A drawback is that there can be a lot of pressure on all of us individually, because each of us is in charge of a lot of things at a time."
Who is your favourite Trek character, but if you could be any character who would it be?
"I think my favourite Trek character is probably Kirk. For me? I'm not sure I'm emotionally or culturally advanced enough to live in that world, so I think Sonny Clemmons might be the closest fit."
Finally, who is the person that has inspired you most in your life?
"Probably my father. When I was young he worked for NASA measuring ice-sheet thickness and helped discover, and bring attention to, the effects of global warming and climate change."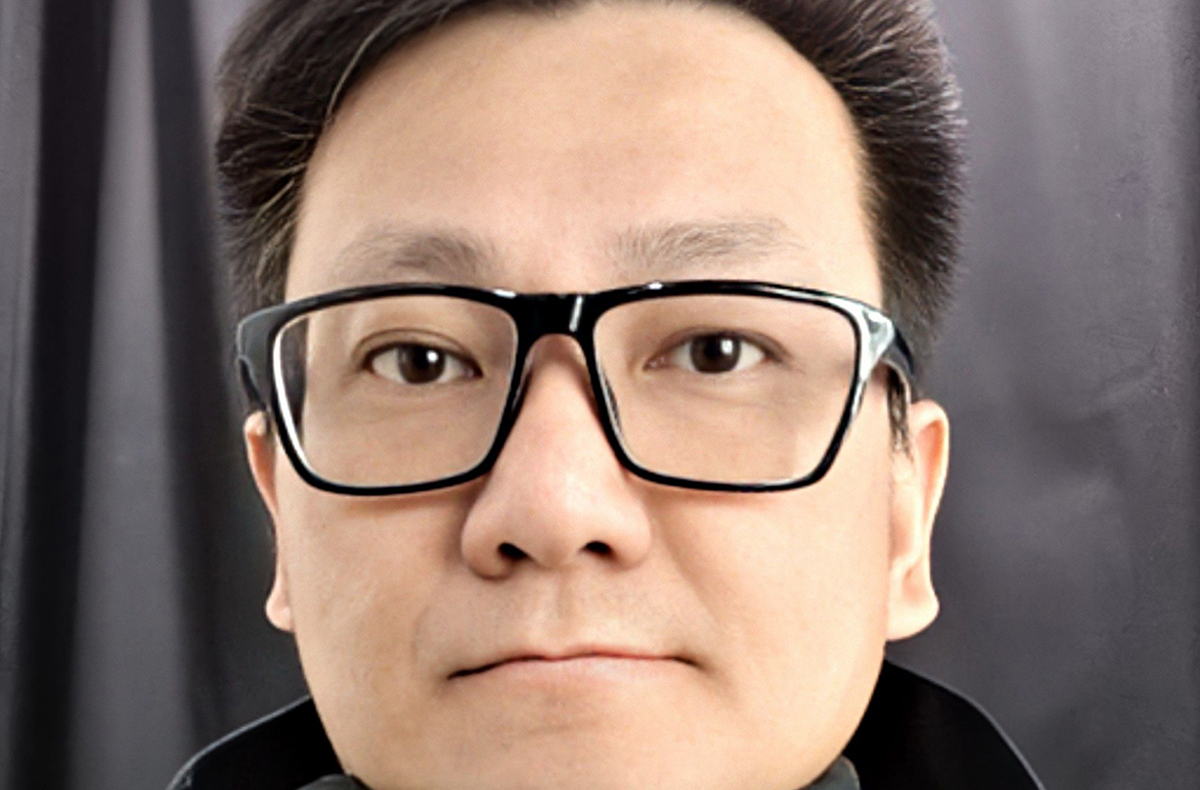 Thomas Wong
Project management – component sourcing – productionisation
Thomas is based in Hong Kong and, pre-pandemic, he travelled back and forth between Hong Kong and China on a weekly basis. In fact, before Covid-19, different members of the Wand Company team used to regularly travel out to Hong Kong and China to visit the factory and suppliers at various stages of each project. For the last 20 months this has been impossible, and Thomas's in-depth and on-the-ground manufacturing project management experience and industry contacts have been crucial to keeping the tricorder project moving.
I asked him if working remotely … so remotely from us… had caused problems for him and the project.
"With the advancement of technology, communication between distant places around the world is no longer a problem. On the contrary, because of the epidemic in the past two years, the progress and popularization of communication software has been accelerated, making things much easier. The regional time difference can be a problem, but if you communicate clearly, condensing and clarifying the issues, everyone can reach a consensus in a very short time. So the new focus is on communication skills and, of course, when working in a small team, good communication is very important."
In the past you have worked for a few companies making premium toys, which must have given you a great deal of experience in mass production. Do you see any difference between those toys and the sort of products you are now working on at The Wand Company, specifically the tricorder?
"I have been working in the toy industry for more than 20 years, not only developing hard or soft electronic toys, but also a lot of premium items. At the same time, I see the evolution and progress in the industry. The products that The Wand Company develops however, all involve special ideas and have extremely demanding quality requirements. The electronic technology requirements of the tricorder are more complex and precise than normal manufacturing in this area, and it is a new challenge for manufacturers and material suppliers in many respects. This is one of the masterpieces in my working life, so I feel honored to be able to participate in it, to be a part of the historical testimony, and to be sure, it is also a milestone in my work."
You seem to work twenty-four-seven, how do you relax in your downtime?
"I really enjoy reading Wuxia novels. The stories are often set in ancient China. The main characters always triumph over some sadness in their lives by becoming expert at some special kind of Chinese martial art and then use it to complete trials. The code of ethics always followed by the main characters is something very good and promotes virtues to aspire to. Often the stories have a science fiction or science fantasy element to them."
"Like many people who live in Hong Kong, I also enjoy cooking and eating out. My favourite food is stir fried beef rice noodles. It is a very popular HK-style meal, simple and basic just like carbonara I suppose. But to get it perfect is a real test of the chef's cooking skill. When cooked right, beef noodles is super delicious and is the taste of HK."
You've worked for some giant Chinese companies previously, so what's it like working for such a small team at The Wand Company and what is your role on the tricorder project?
"I enjoy working in a small team. It means I can keep focused on my work and not have to worry about the typical big company politics. For the tricorder project I am helping manage the project while working as a trouble-shooter, working with the Chinese manufacturing suppliers in order to make the design come true from the point of view of mass production and cost control. The hardest part of the job is to ensure the highest quality and easiest production method within the budget. The most enjoyable part of the job is that I know we are making something different where there are many brand new ideas, special materials and refreshing technology are all involved together to make a real product look as close to the original as possible."
Finally, why do you think the tricorder is so important to fans?
"I think the tricorder is important to fans because it is part of an impressive and shared childhood memory. From the time when you first watched Star Trek, you can't forget the impression that such a hi-tech device made on you, and now we are developing this gear for real. Star Trek has made a big impact on the whole world, even in Japan there is an anime/manga character called Skop, the son of two Vulcans, who makes an appearance in a popular show called Dr. Slump. He has all the skills and brain power of The Original Series Mr. Spock."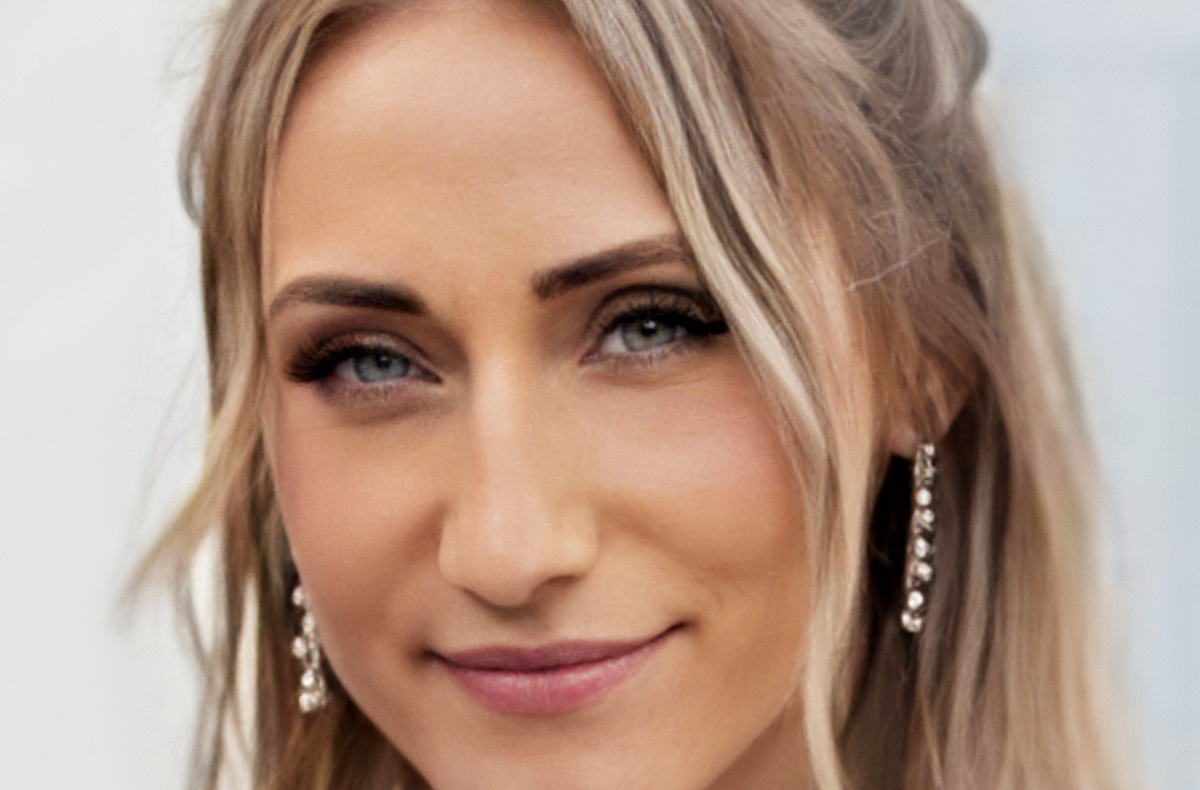 Charlotte Pegrum
Customer support – fan liaison
It's the collectors themselves that are perhaps the most important part of any collectible, and thus it follows that helping fans get the most out of our collectibles, or letting them know about our future products, is vital to our success as a company.
What did you do before you worked at The Wand Company that has helped you connect with our customers?
"After senior highschool I decided I wanted to be a nurse, so I enrolled at university on a nursing course. However, working in hospitals for a year had me dealing with some very tough situations, and as a result I decided I wasn't cut out to be a nurse. The whole experience really made me admire the wonderful people that do that job and taught me a lot about understanding different people's situations. After that I worked for both the child protection agency and an employment screening company where I worked for a number of years in the DBS (disclosure and barring service) checking team."
"When I was young, my mum would always say that I was able to chat to anyone. So I guess I've always enjoyed talking to people, whoever they are, wherever they've come from. I've always been a good listener and problem solver."
You've worked for some very big process-driven organisations, but seem to have ended up in a very small, creative company. How did that come about and what's it like working in such a small team, with a bunch of design engineers?
"Well, I guess that change of direction might have come from what I really enjoy. My favourite subjects at school were art and creative writing. I enjoyed the freedom of our art classes. When our teacher gave us a topic or theme he'd always make it clear that we had to be free-thinking, telling us: 'create what your mind envisions'. I've always enjoyed writing. When I was little I was always writing plays and then acting them out for my grandparents."
"I feel very lucky to work in such a friendly close-knit team. As we are such a small team, everyone knows exactly what their role is and what each other is doing on the project. It's great when we all get together outside of work too!"
Dealing with customers the whole day, what is the most asked question?
"For a long time the most asked question was.. 'Please can you make a tricorder!?', but now that we are making one, it seems to be 'When can I pre-order it!?' I feel super lucky that we're now making something that fans have wanted for so long. The tricorder is really important. I hear from so many fans who have literally dreamt about owning their own tricorder since they were as young as six years of age. Being part of the company that's making childhood dreams come true is really special."
What's your favorite food and who is your favorite Trek character?
"Those are odd questions to put together! What I like changes regularly, but at the moment I'm obsessed with a peanut butter bagel, with REAL butter of course. And my favourite character would have to be Spock because of the non-judgmental way he interacts with humans and aliens alike."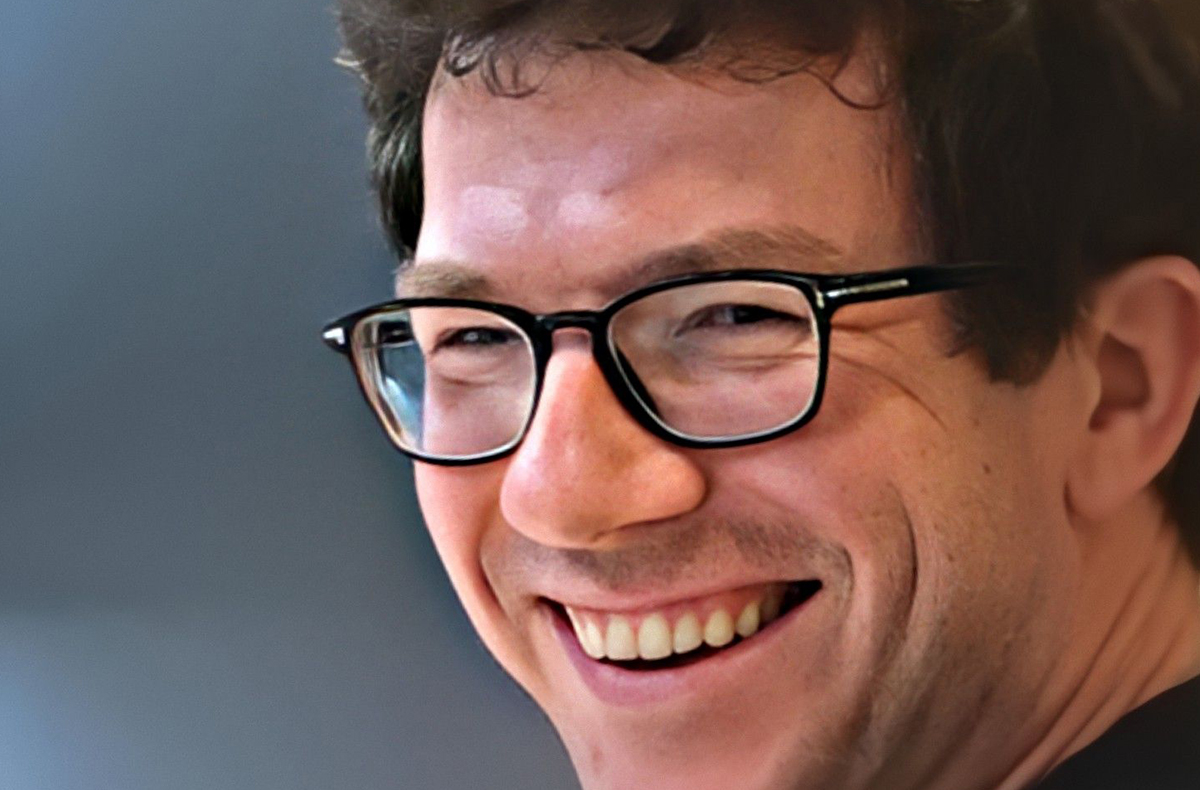 Richard Blakesley
Commercial oversight – technical review – software and mechanical development support
Richard and I have known each other and worked together pretty much constantly for the last 29 years. I don't think I am alone in seeing him as a thoroughly decent, incredibly hardworking and fiercely intelligent engineer who has had the doggedness to put up with me for more than half his working life!
Where did you study and where did you work when you left university?
"I studied engineering at Cambridge University, specialising in electronics and signal processing for the last two years of my course. I worked at Cambridge Consultants for around eight years before, during and after university, on over 30 different consumer, industrial and medical product developments. It was a great place to learn from some world-class experts in fields such as IC design, optics and mechanical engineering. It's also where I first met and worked with Chris Barnardo and Andrew Green, who I'm still working with today at The Wand Company. I left Cambridge Consultants to join a startup medical device company who were developing the first pre-filled, disposable needle-free injector for liquid drugs. That was a fantastic experience, after which I rejoined Chris, Andrew and a couple of other Cambridge Consultants colleagues to start a new company developing and manufacturing flexible emissive electronic display materials, which was initially used in remote controls for home entertainment systems, then later in mobile phones and in laptops as a predecessor to the Apple Touch Bar.

As a skill to one side of his electronics engineering capabilities, Richard has provided financial rigour and prudence to The Wand Company's operations that has gone a long way to making sure that we are still successfully in business after twelve years. I never really knew where that skill came from, but when I asked,
What was your favorite subject at school and why?
It all became clear. Hiding under the guise of a gifted musician, was a love of economics!
"My favourite subject was economics – the teacher was great, and he also happened to be an excellent Blues harmonica player. A few friends and I started a band at school, and the economics teacher was remarkably tolerant in allowing us to use an old caretaker's storage room next to his classroom as our band rehearsal room."

Not that he will like me saying this, but I have heard Richard play guitar, and it says a lot when I tell you that his guitar playing is every bit as good and intuitive as his financial management has clearly proved to be.
Finally I guess, I have to know, who is the person that has inspired you most in your life?
"I'm generally more of a slow-and-steady rather than an inspired type of person, but my grandfather's love of the outdoors, and his taste for adventure, was certainly a big influence on my childhood. I remember hurtling along a snowy road on a sledge (sled) towed behind his car, building (and falling off) wobbly rope bridges across water, and being woken up at 1am by him insisting that it was the best time to go fishing."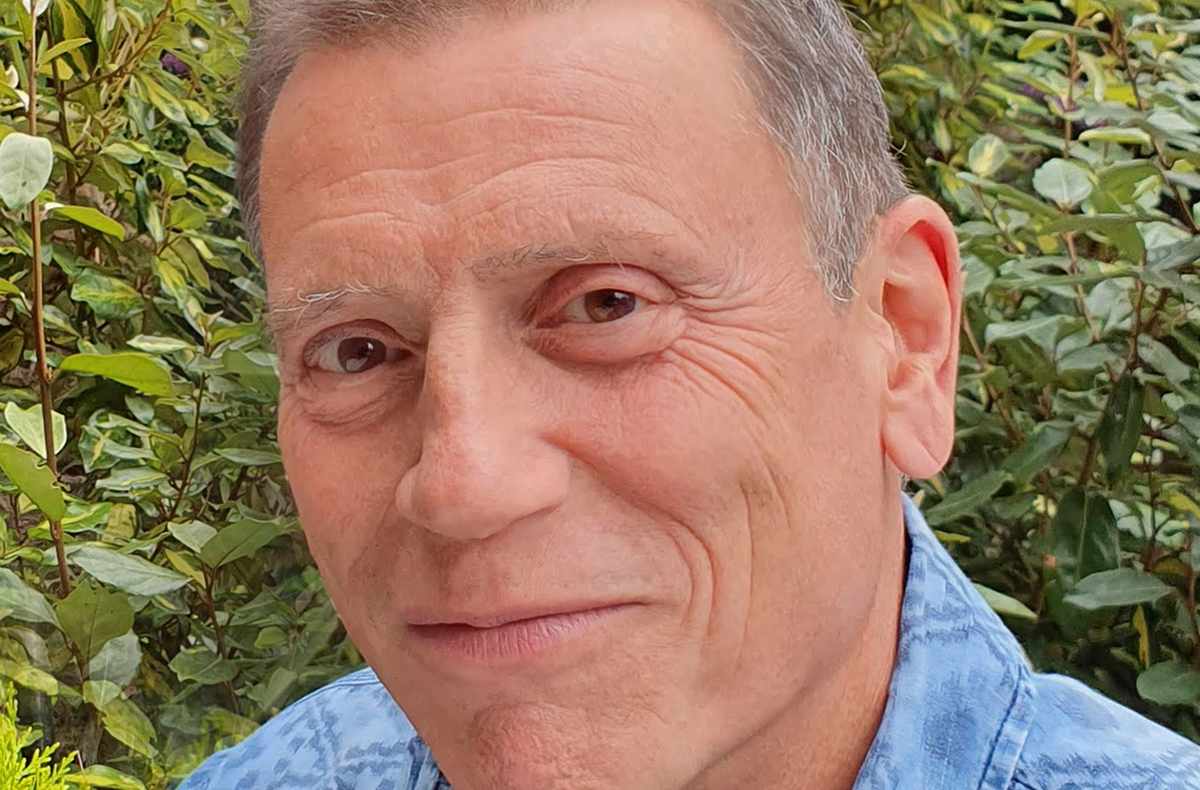 Chris Barnardo
Product positioning – functional review – design development
As I am writing this blog, and I can't interview myself, I will have to just tell you a little bit about me to make it fair on the other members of the team.
In common with most engineers-in-waiting, I broke things as a kid and tried to mend them. I also painted and drew every day. My favourite subject at school was art, and by the time I was 18, all I could think about was being a commercial illustrator. So I left school at the end of my last term on a Friday and on the following Monday went to work in a graphic art studio designing record covers, postage stamps and all kinds of packaging. In my spare time I built large Rubik's Cube hifi cabinets and painted massively oversized chewing gum wrappers onto cotton to cover large homemade stereo speakers. I didn't go to university until I was 29 years old and, when I did, it was to change direction away from graphics and study Biomedical Materials Engineering. I worked for Cambridge Consultants in my second long vacation where I met Richard when we worked together on a project where we attempted to put an electroluminescent display inside a credit card. I knew pretty quickly, when Richard suggested sandpapering the top of the IC packages right down to the microscopically thin bonding wires to get the chips to the correct thickness, that he had a rare blend of innovation and convention-busting technical ability that I could really respect and work with. That was 29 years ago.
For me the tricorder is a very interesting project. The fact that it is so retro and yet so futuristic at the same time, still constantly surprises me. As the quintessential prop trilogy, the phaser, communicator and tricorder were each major sci-fi milestones, but together raised the conceptual prop modelmaking bar to a new standard. The tricorder is perhaps the crowning glory of the set. I love how compact it is for its day and how well the design has stood the test of time. Writing this blog and presenting the lengths we are going to bring it to life, something that we would normally do behind closed doors, has been both a challenge and the most rewarding part of the project for me.
In many ways it is the size of the team that has made something so pure so possible. The great thing about working in a small team is that ideas and thoughts can be realised with very little of the watering down that can happen in a larger organisation. When the team is small, ideas superconduct through it, translating cleanly to each part of the product; its function, the mechanical design, and packaging, right through to the way the whole integrated message is communicated to the end user, the customer, unmuddied by layers of management bureaucracy. However, the downside of a small organisation is the obvious limit to the available effort that can be applied to solving difficult problems. You also potentially miss the possibility of new insights that can come from the cross fertilisation of different departments' skills. In a small team the pressure is totally on each member to deliver.
Of course, as you have read in this blog, we augment our skills with third party suppliers without whom we would not be able to operate. In the last 12 years we have built strong relationships with a number of critical partners who add an astounding level of skill and capability to the development, productionisation and logistics that are all essential for taking the products we make out of our heads and into the real world.
I love the sense of adventure running a small business brings into my life. When I was 12, I thought that it would be exciting to sail over the horizon with my younger sister in our tiny fibreglass dinghy. Mercifully, nothing bad happened, but we were gone long enough for my mother (not generally known for being worried where I actually was on any given day) to call the coastguard. It was the early evening as we came mooching back over the sea wall, not knowing the fuss we had caused, but just in time to stop the lifeboat being launched.
When I think of The Wand Company and the work we're doing, I get a feeling that we are in a small boat in a big sea sailing over the horizon and, just like then, it doesn't strike fear into me, but a sense of excitement about what adventures we might have and what we might find there… for starters, I sincerely hope, a finished tricorder.
I'm taking a short break from blog writing for what remains of the summer. I'll be back soon however, with a second season of juicily detailed updates of the tricorder's functions. Until then…
LLAP
Chris
Fans who register with us will be the first to read our news and the progress of this exciting Tricorder development and, later, where and when to purchase it. You can catch up with the story so far here on this blog, but if you haven't already done so, why not register your interest in the Tricorder – you'll then receive a personalised registration certificate and early access to these updates (before we publish them on our website).